We celebrate independence today- the independence to be an individual – to be your own person- a prerequisite for any artist- the freedom to be bold, courageous, and the strength to follow one's nose wherever it might lead. That is independence! To stand tall and be convinced about what you are doing- that is the goal but getting there takes a lot of work. The foundation must be in place and the groundwork firmly established - only then can we begin to take off and soar.
 
Why do we spend so many hours practicing and preparing for a performance?
Perhaps we need to be sure that when the moment arrives, we know the foundation has been solidly built- brick by brick. Only then can we trust and have faith that the magic might just happen if we let go and get out of the way. We give up control to gain freedom. That is the ideal but finding the proper balance is the real issue.
 
On June 19th at Steinway Hall, the new independent record label, Three Oranges Recordings was officially launched and celebrated with its first two releases: Out of Doors and Fireworks! I wish that all of you could have been there to experience our joy and excitement. We are happy to announce that there will be many more releases to celebrate very soon- 4 more CD recordings are scheduled for upcoming release and 2 DVD's currently in production. Lots to celebrate this Independence Day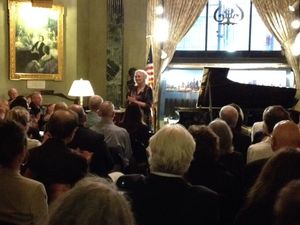 What did Rachmaninoff say about life and music?  "Music is enough for a lifetime but a lifetime is not enough for music." As we continue to work with seriousness and purpose, that is the realization most of us come to eventually. The journey can be filled with lots of surprises and at each step we are given another opportunity for growth and expansion- another reason to be thankful for our independence this Independence Day! 

Have fun wherever you are and whatever you are doing!!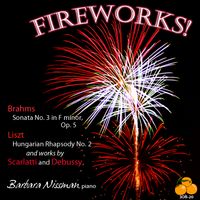 Our new release Fireworks! seems perfect for celebration!