I am having great fun preparing a recital program to perform this weekend. The theme that unites all of these compositions is that of youth and maturity. This selection of works has made me realize how extremely subjective these two words are to define.  A work written by a composer at 15 or 19 is a work of his youth but sometimes also reflects the maturity of his youth. A later work might underscore the artist's growth while reevaluating the freshness and spontaneity of his youth filtered through more mature and experienced ears! Ah, the maturity of youth and the youthfulness of maturity!! And let's not forget that important and essential component of genius that always enters into this discussion. 

The program opens with Prokofiev's young First Sonata, the very first piece that he felt was good enough to give an opus number, although Prokofiev later admitted that even though it seemed a mature opus to him when he was fifteen, it certainly paled when compared to his later compositions. When I close the program with his masterpiece of all his nine sonatas, the Sixth Sonata, it is certainly not difficult to agree with his assessment. The form is so much more sophisticated- as is the harmonic language, and the thematic material more complex and perhaps even more inspired.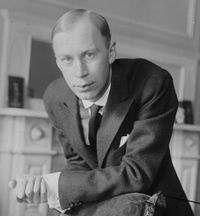 However, I confess to loving Prokofiev's Opus 1 and find it hard to believe that a young man of 15 actually did conceive it pianistically. I adore its directness and honesty, its heart on the sleeve emotion, its youthful passion. It's as if a young and full of himself Serge Prokofiev is beating his fists on his chest and shouting in full voice "here I am." Yes, of course, it's derivative and sounds more like Rachmaninoff, Scriabin, or Tschaikovsky with bits of Brahms and Schumann making their appearance as well, but this young man certainly has something to say, and he grabs our attention.
 
Then I proceed to Brahms' monster of a sonata, his Third – the F minor and it truly is hard to process that a nineteen year old fellow could have conceived this monumental work, especially its second movement, and probed the deeper darker regions of the soul to make such a poignant statement.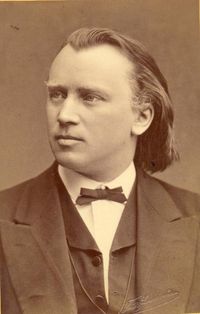 But I am forgetting that we are not discussing every nineteen- year old music student but a man of genius and already a master at his craft. Brahms always acknowledged the "divine" in whatever he produced and we certainly hear an unearthly presence in this second-movement Andante. Similar to the early Prokofiev work, we might criticize its sectional nature but youth and maturity are not all that far apart here. Of course in Brahms later character pieces, the focus would become sharper, the editing much more rigorous as Brahms delivers a more concise and economical statement. However, youthful passion and exuberance are in abundance in this early work, and its emotional impact is unmistakable.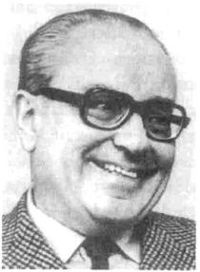 How's that for a youthful and spirited first half! 
After the interval we hear music from 
a nineteen- year student at the Conservatory in Buenos Aires- a very young 
Alberto Ginastera. His Op. 2 Argentine Dances contain all the seeds included in his 
later works, written for piano- those wonderful driving Latin dance rhythms, the melancholy lyricism and his love of the guitar's strumming and its open strings. Its joy and passion are contagious and grab the listener. Even at such a young age, Ginastera knew how to create magic.
 
That fine line between youth and maturity is not so clearly defined, is it! As mature adults, we try not to lose the spontaneity that we remember from our younger days- we want to share the joy, the passion of our youth but now with the added wisdom of our maturity. We want to bring back the innocence of that first time experience – the child-like awe – the freshness - the newness to everything we perform- as if it were just freshly written and just waiting to be discovered.  This is the responsibility of the mature artist!  And so with every live performance, we keep trying to recreate the magic of that special moment when the composer conceived his work!!