Perhaps we did know each other in a former life. How I would love to think so!! Or perhaps in a previous incarnation, I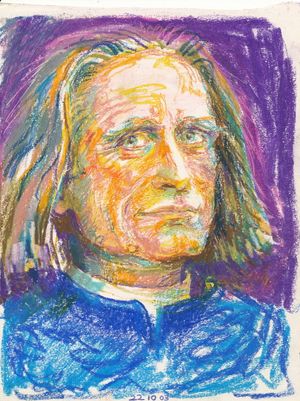 was one of his adoring piano students, a member of his musical family who gravitated around the master in Weimar!! After reading his many letters, plus every flattering and non-flattering biography written about him, and immersing myself in his piano music, I am happy to report that the spirit of Franz Liszt is alive and well. Even today his words and his music remain timely and relevant. 

Many years ago when I was doing a music spot on a popular daytime television show in England- BBC's Pebble Mill at One – and was speaking every week about another one of my composer "friends" as if I had known them personally, I received a note from a viewer asking me if I would like to meet Rosemary Brown. She was the lady who "communicated" with dead composers—Beethoven, Brahms, Chopin, Rachmaninoff and Liszt were dictating to her their musical works from "beyond." By chance, a friend had given me her biography to read, and it had turned me into a believer. The English pianist John Lill and the conductor and composer Leonard Bernstein also counted themselves among her supporters. This lady even managed to impress the people at the BBC when they put her through rigorous testing to determine how she managed to accomplish what she was doing with limited musical training. There seemed to be no logical explanation how a woman, basically uneducated in music, was able to write down these compositions if she weren't getting help from "above." She seemed to be the chosen "conduit" through which the spirits of these great composers could communicate.  And so with delight and excitement, I accepted an invitation to have tea with Rosemary Brown at her Wimbledon flat. And that marked the beginning of our friendship—a friendship that lasted until her death.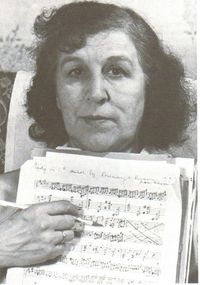 I'll never forget the first words that she said to me when we met: "Oh, Liszt has told me all about you!" According to Rosemary, Liszt was the most sociable of the entire group of her composer friends; he communicated often with her and assumed the role of Rosemary's chief protector.  It just so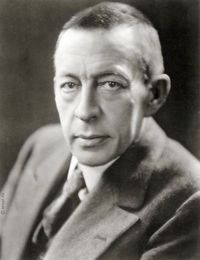 happened that I was in the middle of performing several concerts with Rachmaninoff's Third Piano Concerto. During tea, Rosemary informed me that Rachmaninoff had told her to give me a message about the second movement. "I wasn't paying enough attention to a voice that he wanted me to bring out in the 12th measure of the solo piano part."  Now I was truly astounded at this bit of technical information, and sure enough, when I went home and checked the score, Rosemary or should I say "Rachmaninoff" was absolutely right!! That hidden voice did need to be brought out more!! 
  
But back to our friend Liszt— for the past several years I have been living with this composer, putting together a DVD portrait of this extraordinary man while focusing on his masterwork for the piano, the Sonata in B minor. After reading Liszt's letters, I decided to tell his story using only his words and the words of his contemporaries. Liszt suffered so much within his lifetime, and I believe that even today, he remains a man misunderstood—not only musically but also personally. To truly understand his Sonata in B minor, his confessional that he wrote for his favorite instrument, we need to peel away all the layers to arrive at the soul of the man. Only then can we begin our journey to understand his masterwork.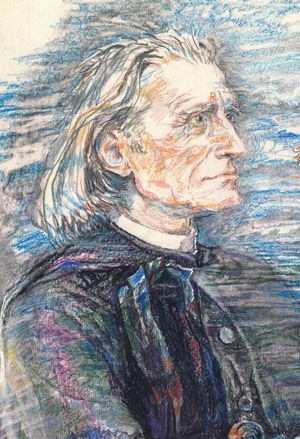 Franz Liszt: Portrait of the Man & his Masterwork – The Sonata in B minor, is a two DVD set, the equivalent of a multi-media textbook, that will be released next month.  The first DVD contains a biographical portrait, scripted using only Liszt's words and those of his contemporaries. Michael York is the voice of the grand old man looking back at his extraordinary life, and the voices of his friends are read by Billy Joel as Chopin, Don Henley as Brahms, Harry Connick, Jr. as Carl Czerny, Rebecca De Mornay as Clara Schumann and Anna Liszt, Peter Schickele as Berlioz and the critic Hanslick, David Dubal as Heine, Manfred Honeck as Beethoven and Goethe, Leonard  Slatkin as Robert Schumann, Rosemary Harris as Princess Carolyne, John Schuck as Wagner and GB Shaw, Barbara Feldon as George Sand, Bill McGlaughlin as Grieg and Richard Strauss, Stuart Margolin as Liszt's pupil Carl Lachmund, Miles Chapin as Hans von Bulow. Kermit Medsker as Siegfried Wagner, Jon Cavendish as Felix Weingardner, Anna Singer as Amy Fay and other voices, Dennis Rooney as the critic and Count Apponyi and Pete Ballard as Adam Liszt, King George and other voices. 
  
On the second DVD an in-depth master class about the Sonata is followed by a concert performance of the complete work. The master class includes a discussion of form and structure, thematic transformation, technical problems, memory issues, and how the performer can dramatically shape the work, pace the climaxes and prepare the piece for performance.  What a joy to share my personal insights about one of the great masterworks of the piano literature. 
  
I must confess that I feel as if my old friend Rosemary Brown, along with many of her composer friends, has helped to guide me on this journey to tell Liszt's story.  Everyone who was asked to participate in this project immediately agreed and generously contributed their talents to bring Liszt's extraordinary spirit to life. And I believe that we have told his story the way he would have liked it told— honestly, and in his own words- with warts and all- as a human being struggling to get through life as best he could. A portrait of the complete man emerges. We see Franz Liszt as a vulnerable human being with all his conflicts and foibles exposed, as well as his genius and extraordinary humanity revealed. 
  
How blessed we are to experience the man and his music, and how relevant his journey can be for all of us! Thank you Maestro Liszt!