As we begin a new year, I realize how grateful I am for so many things that are in my life.  I'm not speaking of material things but thinking about the joy of love, friendship and the power of music— that is what defines my life. And the sharing of it— now that is a privilege that we musicians are given— the joy of making music! 
And then our added bonus as performers is being able to experience the magic and see it grab hold of our audience. Sometimes we experience the joy on their faces, hear it in their words and occasionally witness their tears. Essentially, our mission is not only to bring the composer to life but to ideally share the creation of music at the very moment of its conception. That was Stravinsky's definition of the perfect performance—"the moment that it was conceived!" 
  
Our job as performing musicians is to share the music's magic!! And that experience just might make a profound difference on someone who might be listening. We are meant to touch souls!! I always define this when it happens as "divine intervention"— "getting help from above."  Why do some performances just take hold and soar and others remain good, competent, well-played but totally earthbound. Perhaps, it is the "divine" component that creates the difference between just a good concert and an unforgettable, life-changing experience. 
  
That was the effect Franz Liszt had on his audiences. He was able to transport them to another world.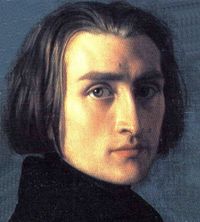 I love the quote from one of Liszt's contemporaries who had heard Liszt and also another virtuoso of his time, the pianist, composer and teacher Henselt, and he summed up the experience very well: "If you have heard Henselt once, you have heard him at all times, but Liszt you have never heard because he is always different." Now I do believe that Liszt, being the devout Catholic that he was would have acknowledged "help from above" as the reason that his performances were able to touch the hearts of his listeners so deeply. And they could not get enough of the magic— it truly fed their souls and they always returned for more! 

Some artists can do that— others cannot. It is not a matter of technique or virtuosity— perhaps it just boils down to a different mindset about serving the music. The purpose is not to show off the speed of your octaves— as Liszt said "who cares how fast or loud you can play your octaves!!"— but to dig deeply under the notes for the musical and spiritual message — to get yourself out of the way so that the composer's intentions can come through directly to reach and touch the audience. 
  
This past summer, my home state of West Virginia experienced horrible flooding— it was nicknamed the "thousand year flood" because nobody could remember when the State had been so hard-hit. The next town experienced terrible devastation— loss of life and loss of property. Where I live, we endured the heavy rains but were more fortunate— at least the Steinways in my studio were not floating down the river the way some people's possessions were. Our electricity was out but we could cope with that for a couple of weeks — many of the roads were washed away so we were mainly confined to our homes. A terrible depression set in and most of us felt it. There was nothing to do but deal with it. I gravitated to my studio thankful that I could still sit down for a few hours at the piano and make some music.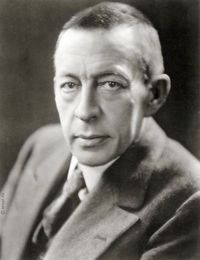 What surprised me was the composer that I most wanted to hear. I just wanted to play those beautiful heart-wrenching melodies of Rachmaninoff. My soul was hurting and I wanted to go to those dark places with him. The interesting thing about Rachmaninoff is that he does take you on a journey deep inside his soul but always manages to bring you back out into the sunshine, leaving you with hope in your heart.   

And that is the power of music— taking us from the earthbound world in which we live to a higher, almost magical place where we can briefly touch the essence of existence. Music provides a spiritual journey to the soul and the deeper we travel— the clearer becomes our vision of the world—a place where we do not feel completely alone or isolated with our pain.  It is a place of divine order where our lives do make sense for that brief period of time. 
  
How blessed we are!!!!