Is it just my perception or is time moving faster than ever these days?
It makes me think of a quote from my favorite writer Balzac:
"Time is the sole capital for people whose future depends on their talent."
 
How true but look how much Balzac accomplished in his relatively short lifetime or think of Schubert or Mozart or Chopin- how much all of them were able to achieve with the relatively small amount of time allotted to them.

This summer was spent with my old friend Alberto Ginastera and his music, preparing a DVD that will be a master class on the composer with a special focus on his piano music. It is an exciting project and Keith Emerson (of Emerson, Lake & Palmer) is already onboard to film an interview about his meeting with Ginastera when he first proposed the transcription of the Toccata finale from the First Piano concerto to the composer and Ginastera's unexpected reaction. (The transcription appeared on ELP's album Brain Salad Surgery back in the 70's.) That recording made Ginastera into a sort of "pop" star – at least it helped introduce his exciting music to a wider audience.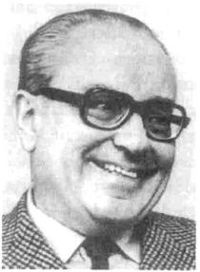 ​And that is exactly the intention of our DVD about this prominent Argentine composer. His music is special. With its rich color palette and those driving Latin rhythms, it's easily accessible to a wider audience. Yet it's extremely well crafted- this man knew what he wanted and how to achieve it. It's music that makes us feel good when we hear it. It grabs our attention and we can't help but listen. It provokes an immediate reaction, bypassing the brain to go straight to the heart. We usually end up feeling his music physically in the pit of our stomachs- that's why I call it "gut" music. We are planning to release this film in time for the 100th anniversary celebration of Ginastera's birth in 2016.
 
A Liszt DVD is in the works for a 2015 release- a reappraisal of a man much misunderstood not only as a composer but also as a human being. The DVD includes a fresh in-depth look at his greatest work, his B minor sonata. The British actor, Michael York is the voice of Liszt and sounds just as I would imagine the grand old man to sound (if he had an English accent!) Other well known musicians and actors also contribute to the voiceovers o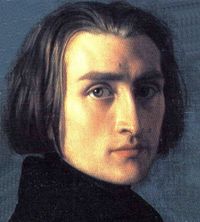 f Liszt's friends- all speaking in their own words.
 
So the seeds have been sown and the new season should produce the fruit of these labors. Patiently, we cultivate our garden.
 
Looking forward and wishing you all a wonderful growing season.